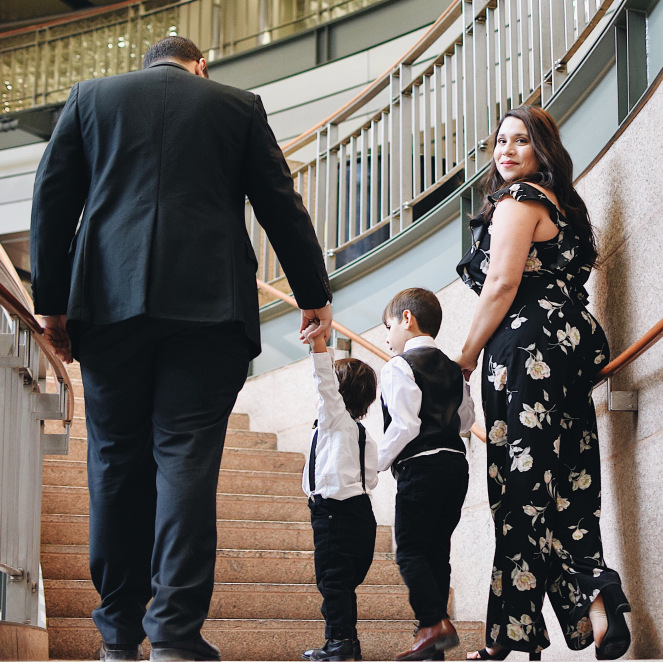 My name is Mirialys Herandez and I am married to my husband of 7 years, and mom of two Jaxon (5) and Lennox (2). My goal in starting this blog is to help other parents with the personal knowledge I have acquired through out the years. I also hope to inspire a little in sharing my life lessons.
The idea of starting a blog came about two years ago. I am very active on social media and sharing my life already (to a certain extent), and so I noticed I was getting many messages from people wanting advice. These messages were mostly from moms seeking advice about an array of topics I usually post about in my social media pages. Close family and friends began telling me I should start a blog, but it was not until I began hearing it from others that I started taking the idea seriously.
The thought that people could be judging me, my work, the information and material I put out there is very difficult to process. However, two years ago, my husband and I made a decision that forever changed our lives and gave us a new prospective in life (details of this story to come later on the blog). This experiences thought us that if you are unhappy with where you are in life, the only way it is going to change is if you make moves and MAKE IT HAPPEN!
They say everything happens for a reason and I am truly a believer of this. Over a year ago, on my 29th birthday (which also happens to be just two days after New Years), I reflected on that crazy but rewarding past year and decided I did not want to stop there. I decided to create a 30 before 30 list in hopes that in the New Year I would also accomplish many more goals. This bucket list included starting a blog and doing something that scares me. I guess you can say that by finally deciding to start the blog, I was also putting a check mark next to "Doing something that scares me".
It has now been over one year since I began blogging and giving advice to other parents. This has been the most rewarding year of my life, and what was once a hobby, has now turned into my full time passion. Thank you to each and every one of my readers who take the time to read, like, comment and share my posts. Truly a dream come true.